Discover a World of Possibilities at Carrefour Careers
Carrefour Careers offers a plethora of exciting job opportunities, spanning a wide spectrum of roles, including light drivers, sales assistants, merchandisers, marketing professionals, human resources specialists, and logistics experts. Carrefour is on the lookout for talented individuals, both experienced and newcomers, to join their dynamic workforce in Dubai and across the United Arab Emirates.
Unveiling the Carrefour Hypermarket
In 1995, Carrefour set its footprints in the Middle East, courtesy of the visionary Majid Al Futtaim—a UAE-based conglomerate with exclusive franchise rights for Carrefour in more than 30 countries across the Middle East, Africa, and Asia. In this region, Majid Al Futtaim proudly owns and operates Carrefour. Currently, Majid Al Futtaim manages an extensive network of over 320 Carrefour stores in 16 countries, serving a daily customer base exceeding 750,000 individuals, and employing a dedicated team of over 37,000 colleagues.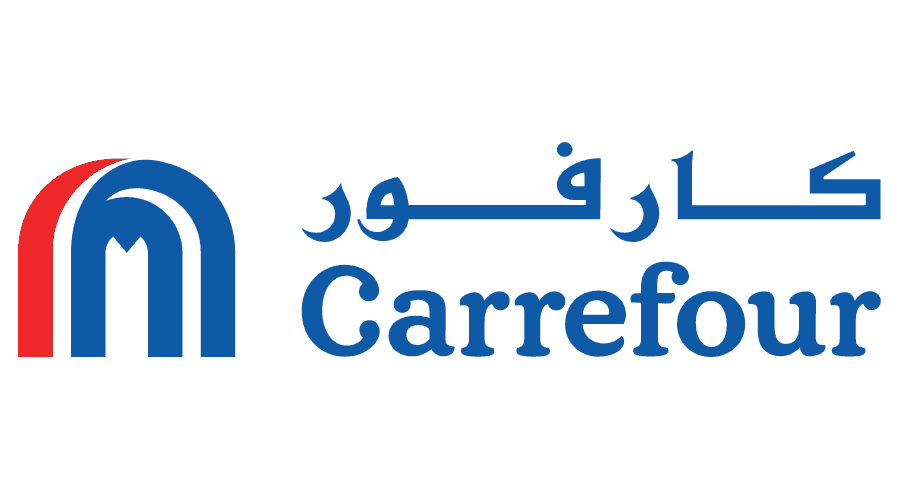 Qualifications to Ignite Your Carrefour Careers
Here are the key qualifications you need to embark on a rewarding journey with Carrefour:
Educational Background: A high school diploma, college degree, or equivalent professional qualifications are prerequisites.
Retail Savvy: Prior experience in a supermarket or grocery store is essential to thrive in this environment.
Language Proficiency: A strong command of spoken and written English is mandatory to excel in Carrefour.
Key Skills: Valued attributes include adept negotiation skills, effective communication, and natural leadership abilities.
Resilience: Demonstrated capacity to shine in challenging and demanding situations while effectively fulfilling job responsibilities is highly regarded.
Johnson Controls Dubai Job opprtunities, Salary 11000 AED
Salaries and Perks at Carrefour Careers
At Carrefour, you not only earn a competitive salary but also enjoy a host of attractive benefits, including:
Competitive Compensation: Your hard work is recognized and rewarded with a competitive salary package.
Daily Transportation: Complimentary daily transportation to the workplace ensures your convenience.
Cozy Accommodation: Furnished shared accommodation is provided, offering you a comfortable living experience.
Delicious Discounts: Enjoy discounted meals while on duty, savoring the flavors of the Carrefour experience.
Health Matters: Comprehensive medical insurance coverage keeps you and your family protected.
Time to Unwind: Paid annual leave allows you to recharge and spend quality time with loved ones.
Explore the World: Every two years, enjoy the perk of complimentary round-trip airfare, satisfying your wanderlust.
Why Choose a Careers at Carrefour Hypermarket?
There are compelling reasons to make Carrefour your professional home:
Diverse Career Paths: Carrefour offers a diverse range of career opportunities within the dynamic retail industry.
Global Exposure: Joining a global brand with a presence in multiple countries provides invaluable exposure and experience.
Rewards Galore: Competitive salaries and benefits ensure that your contributions are duly acknowledged.
Employee Well-being: Access a variety of benefits, including medical insurance, transportation, and accommodation.
Inclusive Environment: Carrefour places a premium on diversity and inclusion, fostering a multicultural work environment.
Learning Culture: Embrace a culture of learning and growth, with training programs designed to enhance your professional skills.
How to Apply for Carrefour Careers
Ready to take the leap into an exciting career at Carrefour Hypermarket? Here's how:
Visit the Official Carrefour Website: Start your journey by visiting the official Carrefour website.
Explore the "Careers" or "Jobs" Section: Navigate to the careers or jobs section to discover available openings.
Select Your Ideal Position: Browse through the diverse job openings and choose the one that aligns with your aspirations.
Follow Application Instructions: Carefully follow the provided application instructions, which often involve submitting your resume/CV and relevant documents.
Meet Job Requirements: Ensure that you meet the specified job requirements as outlined in the job listing.
Complete the Application: If required, fill out the online application form.
Submit Your Application: Finally, submit t your application and take the first step toward an exciting career at Carrefour Hypermarket.
Carrefour Careers Opportunities in Dubai
Join Carrefour and unlock a world of opportunities and rewards! Your journey towards a fulfilling career starts here.